News
China's Booming Steel Exports Surprised Whole Market
2015-12-07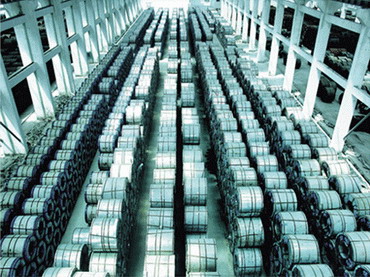 The success of Chinese steel mills in raising exports as slower economic growth curbs domestic demand has been a surprise, according to BHP Billiton Ltd.

"China is turning out to be a much more effective exporter of its steel products than many people thought," Chief Executive Officer Andrew Mackenzie said Thursday in Melbourne, according to a transcript supplied by the company. "They want to be that top manufacturer and that top exporter."

Mills in China, which account for half of global production, shipped about 25 percent more steel this year through October compared to 2014. Chinese exports may reach 110 million metric tons this year, which is more than Europe's top four producers combined, according to Bloomberg Intelligence.

Iron ore producers are weighing their forecasts on Chinese output. BHP, the world's biggest mining company, in August cut its forecast on the nation's crude steel output by as much as 15 percent, predicting production may peak between 935 million metric tons and 985 million metric tons in the mid-2020's. Rio Tinto Group is sticking by its estimate of 1 billion tons by 2030.

"China will be producing a lot more steel than the 600 million tonnes a year," Mackenzie said.

Iron ore exporters, including BHP and Brazil's Vale SA, are continuing to raise volumes amid weaker prices, aiming to boost cost savings by fully utilizing their networks of mines, ports and railroads. Benchmark prices have tumbled almost 80 percent from its 2011 peak as demand growth has faltered in China, the biggest consumer.

China's steel exports are unlikely to increase further, Japan Iron and Steel Federation Chairman Koji Kakigi said last month, while Macquarie Group Ltd. analysts led by Colin Hamilton see overcapacity in the nation's steel sector as the poster child for problems in commodities markets.

XINSTEEL INFORMATION